Your favourite Sugar Free Cheesecake Recipes all combined here in this list to make things easier for you!
On a low carb or ketogenic diet, it can sometimes be hard to find treats that are compliant. Store-bought cakes always have some sort of hidden sugar, weird ingredients that we can't pronounce and are usually filled with high carb ingredients!
Cheesecakes have always been my favourite types of cake over any other type. If you gave me a cheesecake for literally any celebration in my life, you'd have made my day. Since I started going low carb a few years ago, I've been experimenting on making different kinds of keto cheesecakes.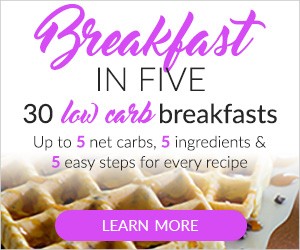 I think I've amassed a nice list of recipes on the blog, but I thought it would be nice to create an even bigger list with recipes from all of my favourite low carb bloggers! We have flavours from all over the spectrum so you are guaranteed to find something you'll love!
This decadent no-bake cheesecake is so simple to whip up! Perfect for your Valentine!
Red Velvet and cheesecake combined to form delicious cupcakes that's perfect for sharing with your sweetheart on Valentine's Day!
This decadent and creamy Triple Chocolate Cheesecake will make all of your dreams come true. No need for sugar or gluten with this amazing recipe.
These no-bake individual blackberry cheesecakes are low carb and sugar free!
Hazelnuts and raspberries are a great flavour combination which a piece of this rich cheesecake will soon reveal!
Topped with an amazing Sugar Free Caramel Sauce, this is the creamiest and richest Sugar Free Cheesecake you will ever make!
A rich creamy ketogenic cheesecake with a luscious raspberry swirl. This sugar-free recipe results in the perfect cheesecake for low carb diets.
These Cherry Cheesecake Tarts are gluten free, low carb buttery pie crusts with a cheesecake filling and a sweet cherry topping.
A berrylicious keto cheesecake with a hint of lime that doesn't need to be baked!
These sugar-free cheesecakes are gluten-free and sugar-free so perfect for summer!
Delicious cheesecake bars topped with toasted pecans, chocolate and caramel!
The creamiest and most dense New York cheesecake you'll ever make! By baking it in a water bath at low temperature, you'll always have a crack-free cheesecake!
A delightful cheesecake creation that's baked in the pressure cooker. End a delicious meal with a rich and smooth chocolate dessert that's low carb, gluten free and Keto friendly.
The easiest bars you'll ever make with a simple crust and simple fruit sauce.
A delicious cheesecake filled with healthy fats and lime juice!
This low carb cheesecake is simple and delicious with only eight ingredients. Top it off with a decadent raspberry sauce – yum!
Everyone loves these low carb chocolate cheesecake brownies!
Delicious low carb mini cheesecakes topped with raspberry jelly!
A delicious creamy cheesecake with no crust.
These Lemon Raspberry Cheesecake Bites are crust-free, easy to make, primal and low carb. Delicious treats that require no baking.
A delicious low carb cheesecake made with Japanese Kabocha squash instead of pumpkin!
A coconut macaroon crust makes a low carb crust for this blueberry cheesecake.
A super rich cheesecake topped with delicious chocolate truffles!
These Japanese cheesecakes are super jiggly and fluffy!