Here are 21 low carb sweet snacks for you to try whenever you feel the need for a sweet treat!
The following post contains affiliate links, which means that at no extra cost to you I can make a tiny bit of money to help support this blog. Thank you!
Many people who have been following a low carb diet for some time have told me that they no longer have much of a sweet tooth. But in nearly ten years I confess that that's never happened to me! If I ever cheat, it's *always* with something sweet. Which makes it all the more important to make sure that you have some low carb sweet snacks around at all times.
I've put together this list and I hope you'll find some great options here – I know that *I'll* be working through them all!
Low Carb Rainbow Cupcakes from Step Away From The Carbs
Use low carb candies to make these colorful treats!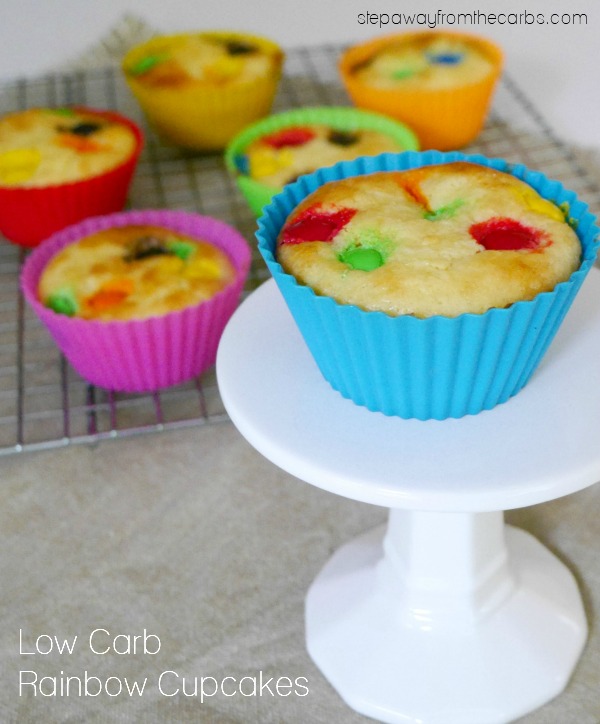 Muddy Buddy Trail Mix from Joy Filled Eats
Turn a standard low carb trail mix into peanut butter and chocolate goodness!
Low Carb Frozen Chocolate Chip Balls from Step Away From The Carbs
Little bites of cooling chocolate goodness!
Low Carb Granola Bars with Chocolate Chips from Low Carb Maven
Made from seeds and nuts, these healthy sugar free low carb granola bars with chocolate chips are gluten, grain-free, and a great grab-and-go snack.
Low Carb Donut Bites from Step Away From The Carbs
With flavors like apple and cinnamon, these bites are the perfect low carb sweet snack!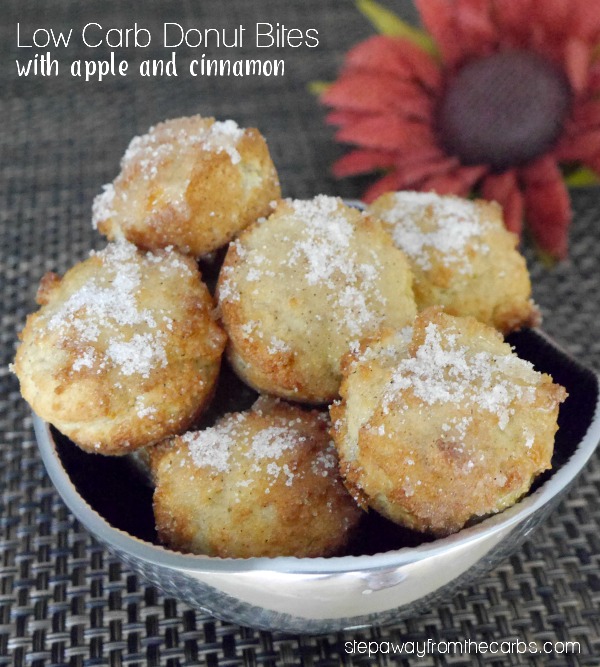 Chocolate Dipped Peanut Butter Cookie Sandwiches from Peace, Love and Low Carb
What goes better together than chocolate and peanut butter?
Zero Carb Gummy Candy from Step Away From The Carbs
Craving gummies? Try these candies – you can make them as hard or soft as you like!
No Bake Samoa Fudge Bombs from Beauty and the Foodie
Low carb, chocolaty fudge truffles with a caramel coating and coconut sprinkles!
Heavenly Cream Cheese Dark Chocolate Keto Fudge from Low Carb Yum
Rich and creamy dark chocolate Keto fudge that melts in your mouth
Low Carb Chocolate Dipped Bacon from Step Away From The Carbs
If you love mixing sweet and salty flavors, try this snack!
Sugar Free Coconut Ice from Ditch The Carbs
This recipe for coconut ice will please even the most ardent sugar lover!
Peanut Butter and Jam Cups from All Day I Dream About Food
Your favorite childhood sandwich in a healthy keto package!
Almond Cheesecake Bites from Step Away From The Carbs
Super easy to make – check out the recipe video tutorial!
Chocolate Walnut Fat Bombs from Sugar Free Londoner
Satisfy your sweet craving with a chocolate walnut fat bomb – a delicious quick-fix energy boost.
Low Carb Lemon Mug Cake from Step Away From The Carbs
Lemon cake! In a mug! Perfect for a solo treat!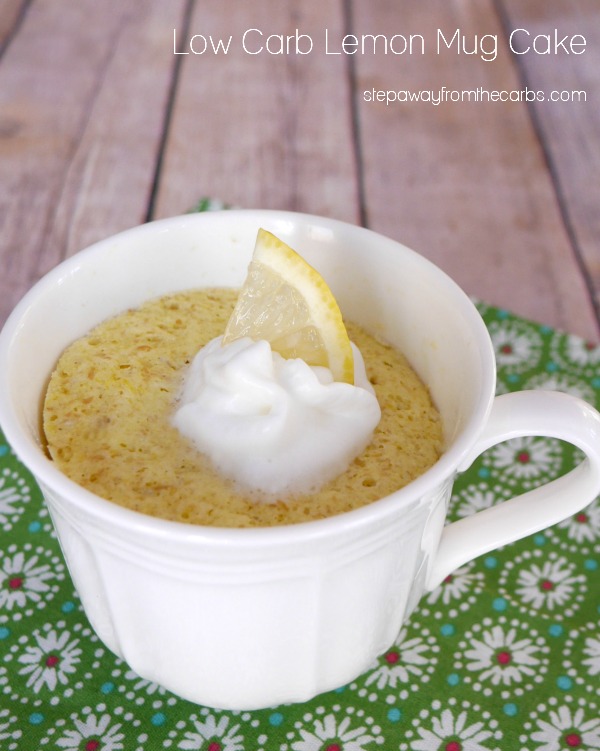 Sugar Free Jolly Ranchers from Maria Mind Body Health
You and your kids will both love these these Sugar-Free Jolly Ranchers!
Cocoa Nuts from Step Away From the Carbs
Make them in the slow cooker – SUPER easy!
Frozen Blueberry Yogurt Skewers from Step Away From The Carbs
Perfect for a hot day – and kids will love them too!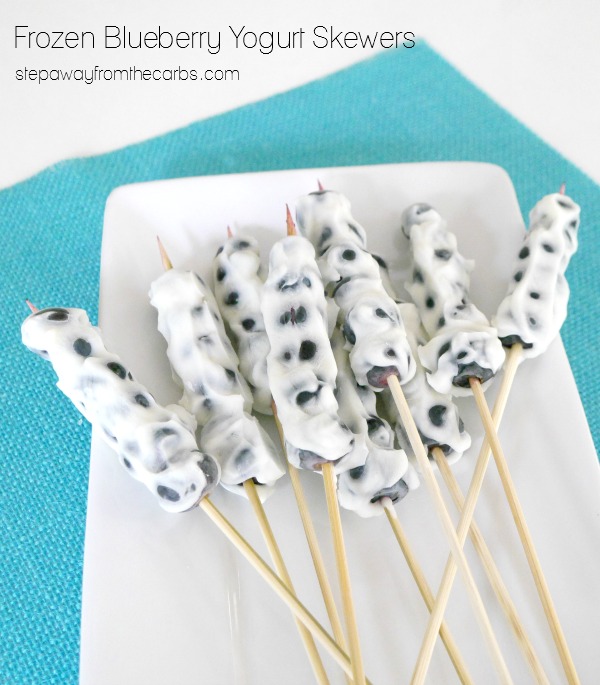 Mocha Ice Bombs from Ditch the Carbs
Coffee, cream cheese and chocolate – what a combination!
Low Carb Double Chocolate Muffins from Step Away From The Carbs
What's better than chocolate? DOUBLE chocolate!
Keto Low Carb Peanut Butter Protein Balls from Wholesome Yum
These take just ten minutes of prep and are perfect for on the go snacking.
Yogurt Jello Bites from Step Away From The Carbs
Make these tasty snacks in whichever flavor your choose!
Keto Pistachio Truffles from I Breathe I'm Hungry
These tasty keto truffles taste like you slaved all day, but can be made in just minutes.
Do you love recipe videos? Check out all my sweet ones here:
And if CHOCOLATE is your passion, you NEED my book – Low Carb Chocolate Recipes!