Maybe you have considered adopting a low carb/high fat meal plan, but are worried about it being bland and limited in your favorite foods. In fact, the ketogenic lifestyle encompasses so many different foods that you have tremendous scope for creating a variety of tasty, nutritious meals that satisfy hunger wonderfully.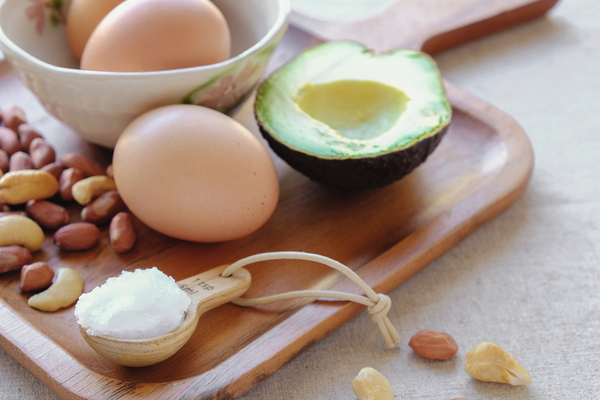 Perhaps the upcoming new year could be your opportunity to adopt a low carb/high fat meal plan and reap many of the health benefits associated with the ketogenic lifestyle. Some of those benefits include:
Better appetite control
More weight loss compared to low-fat diets
Greater fat loss from the abdominal cavity
Lower triglyceride levels
Higher HDL ("good") cholesterol
Better blood sugar control
Lower blood pressure
Protection against Metabolic Syndrome
Improved LDL ("bad") cholesterol profile
Support for better brain health
Ready to get started? Don't worry. You won't have to learn an entirely new way to prepare food. In fact, many keto-friendly foods are remarkably easy to prepare.
Sample Day of Ketogenic Lifestyle Meals
Here's a sample menu for a day based on a low carb/high fat meal plan.
Think you can't enjoy pancakes as part of a ketogenic lifestyle? Low Carb Cloud Bread pancakes fit into the low carb framework and happen to be light and delicious. The batter is simple to make from eggs, cream cheese, cream of tartar and seasoning, and you cook it up just like regular pancakes. Add a little stevia and a handful of berries, and you have a breakfast that satisfies without the mid-morning "carb crash" you'd get with regular pancakes.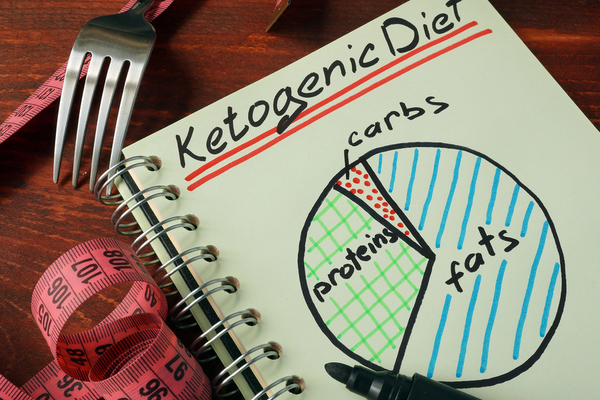 Egg salad is a common lunch food, but this Loaded Egg Salad offers you a substantial mid-day meal that is ideal for the ketogenic lifestyle. Containing eggs, spinach, tuna, and a great blend of seasonings, it's perfect for lettuce wraps, or as part of a colorful vegetable salad. Being rich in protein and healthy fats, it'll keep you energized and satisfied for hours on end.
Kindergarteners aren't the only ones who crave a mid-afternoon snack, and fortunately, you can snack without overloading on carbs and sugar. Keto-friendly Chocolate Peanut Butter Fat Bombs are packed with energy, and don't require baking. The key ingredient is PB Fit powder (a form of powdered peanut butter) which, along with chewy hemp seeds, gives the texture and flavor you want from your low carb/high fat mid-day snack.
Chicken Broccoli Cauliflower Risotto is a one-pan, 20-minute meal, ideal for dinner, that tastes as wonderful as it looks. Cauliflower risotto can be purchased in easy-to-use packages, and is available in several satisfying flavors like parmesan cheese and sea salt. You'll also need a pound of chicken breasts, a bell pepper, a head of broccoli, salt, pepper, and parmesan for garnish. This meal is also tasty enough to be kid-friendly!
The ketogenic lifestyle doesn't mean you'll never eat dessert again. You can, in fact, enjoy sweet treats like Keto-Snaps cookies that are free from wheat, gluten, grains, sugar alcohols, preservatives, additives, and GMO ingredients. These good-for-you cookies are made from whole food ingredients like almond flour, coconut sugar, butter and eggs. As my client Annette says, "It's Keto-Snaps or nothing for me!"
The ketogenic lifestyle can be a lifestyle filled with a range of flavors and textures that leave you satisfied and ensure that you won't miss the carbs that were slowing you down and putting nutritional stress on your system. If you have any questions about a ketogenic lifestyle, or simply incorporating more keto-friendly foods into your diet, please contact us at any time.